Winter weather arrives early in Alberta and British Colombia, lasting from September all the way through April in some parts of the provinces.  In order to get through the season, you need the right skid steer attachments, including snow blowers, snow pushers, salt spreaders, and more.
One of the top manufacturers of these attachments is HLA Attachments.  For decades, they've been a leader in innovation in this industry, and their products have a reputation for being well-engineered and thoroughly tested. They are so dedicated to their product line of winter-season attachments that they market them under their own brand, HLA Snow.
Here are three of the top products manufactured under the HLA Snow brand that should be a part of your winter accessories linuep.
Six Way Blades
HLA's six way blades allow both sides of the blade to be moved independently.  They can form a scoop, V-blade, or angle blade depending on what the situation requires.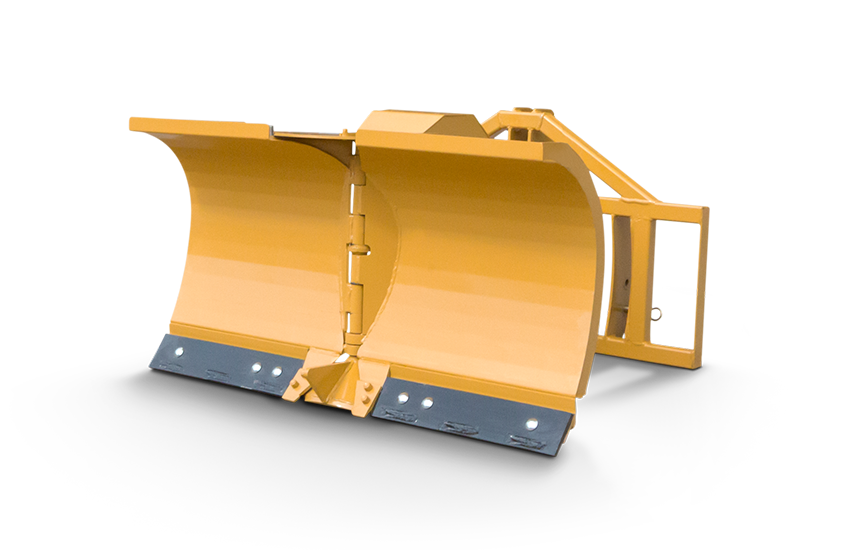 Their standard spring trip cutting edges ensure that when the blades hits an obstruction, it springs back rather than holding its position.  This minimizes the damage to both the blade and the vehicle it is attached to.
Six way blades also us replaceable and reversible steel cutting edges, allowing you to swap them around when they start to wear down (thus doubling the useful life of the blade).  The optional rubber cutting edges give you a cleaner finish when plowing if that's what you prefer.
The Six-Way blades comes in two models.  The model that is ideal for skid steers and small tractors is the SB3600V.
Scattershot Spreaders
Clearing snow and ice is half the battle, but you're also going to need a sand and salt spreader to help keep it from sticking in the first place.  HLA's Scattershot, made of durable galvanized steel, is up to the task.  Internal agitators in the unit prevent materials from building up or clumping so that you can get the most out of every load.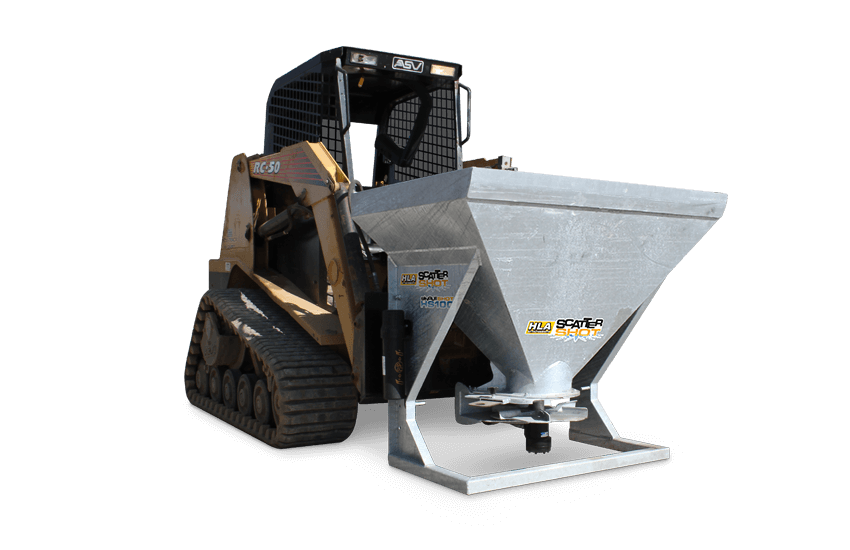 Snow Bucket
Once you've cleared the snow off your lot a few times, it's going to start piling up.  That's why, in addition to snow blades, you'll need a snow bucket to move all that white powder out of the way.  HLA's snow bucket comes in nine different sizes suitable for skid steers, from 60″ all the way up to 108″.